[Sticky]

Blackwater News and Updates
Ejected Mike DiGregorio insists 'no malicious intent to hurt'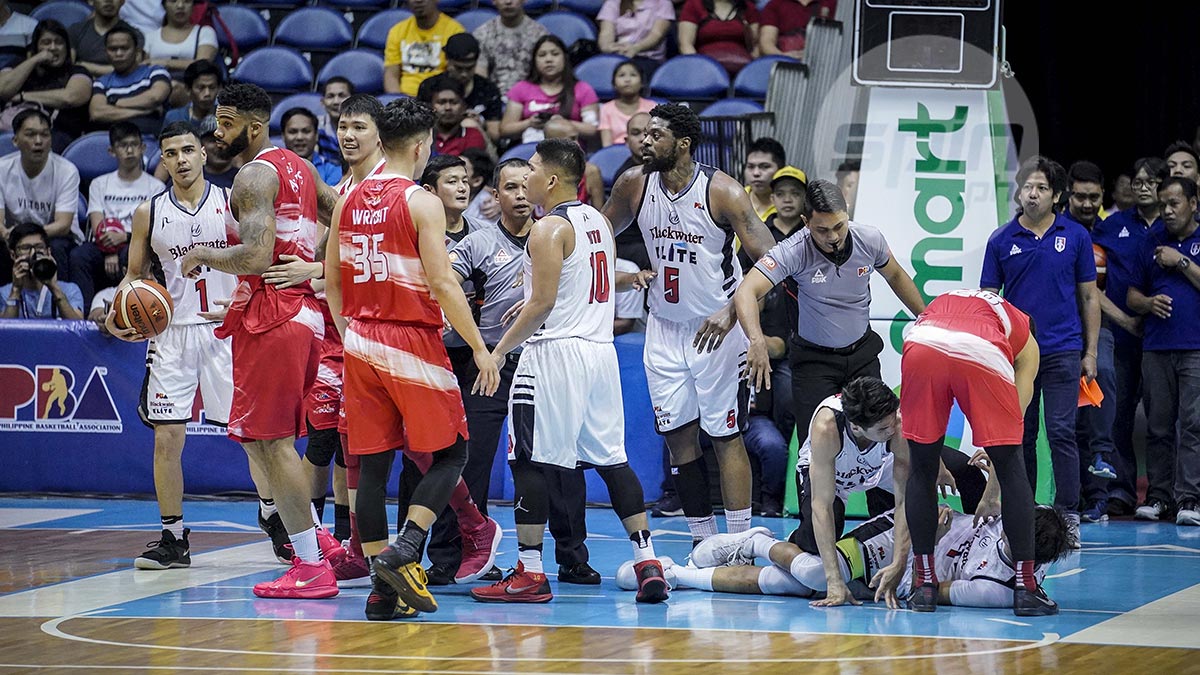 MIKE Digregorio insisted he's not a dirty player as he protested the flagrant foul penalty 2 slapped on him early in Blackwater's PBA Governors Cup game against Phoenix on Sunday at the Smart Araneta Coliseum.
The soft-spoken Fil-Am guard said there was no intention on his part to hurt Eugene Phelps when he tossed the ball in the Phoenix import's direction during a dead ball situation midway through the second quarter.
The infraction led to Digregorio's ejection in a 97-91 loss to the Fuel Masters that relegated the Elite to the No. 5 seed team and a twice-to-beat disadvantage against Magnolia in the playoffs.
He finished with seven points in 10 minutes of play.
"For me, an F2 is intention to hurt somebody. And I didn't have a malicious intent to hurt anybody. I just tossed the ball," said Digregorio of his act that came after Phelps was clobbered underneath by a Blackwater double-team led by big man Poy Erram.
"I never had a history of being a cheap player or a dirty player. I've never been ejected. I'm not known as a dirty player. So to be tossed out for tossing the ball, I guess that's the breaks of the game."
Posted : November 5, 2018 9:21 am