[Sticky]

Brgy. Ginebra News and Updates
Ailing Devance says he'll be back for Ginebra in time for playoffs
With two remaining games left in the 2018 PBA Governors' Cup round-robin eliminations, the Barangay Ginebra San Miguel will need every help they could get to secure a twice-to-beat advantage come playoff time.
Despite being plagued by injuries to some key players early in the conference, head coach Tim Cone has managed to rally his remaining troops and are currently ranked second place with a 7-2 win-loss slate.
Among those hit by the injury bug is the 6'7 do-it-all forward Joe Devance, who suffered a stress fracture on his foot earlier this month.
With Alaska, Blackwater, and Phoenix creeping behind Ginebra in the standings, the team must figure out a way to hold the fort without Devance – who would most likely return to action come November.
"I'll probably come back in time for the playoffs, maybe. I'll be getting another MIR this coming week so we'll see what the MIR says. Hopefully it's good news," he bared to FOX Sports Philippines after Ginebra's loss to Rain or Shine over the weekend.
Slaughter, Mercado to play vs Magnolia, says Ginebra coach Cone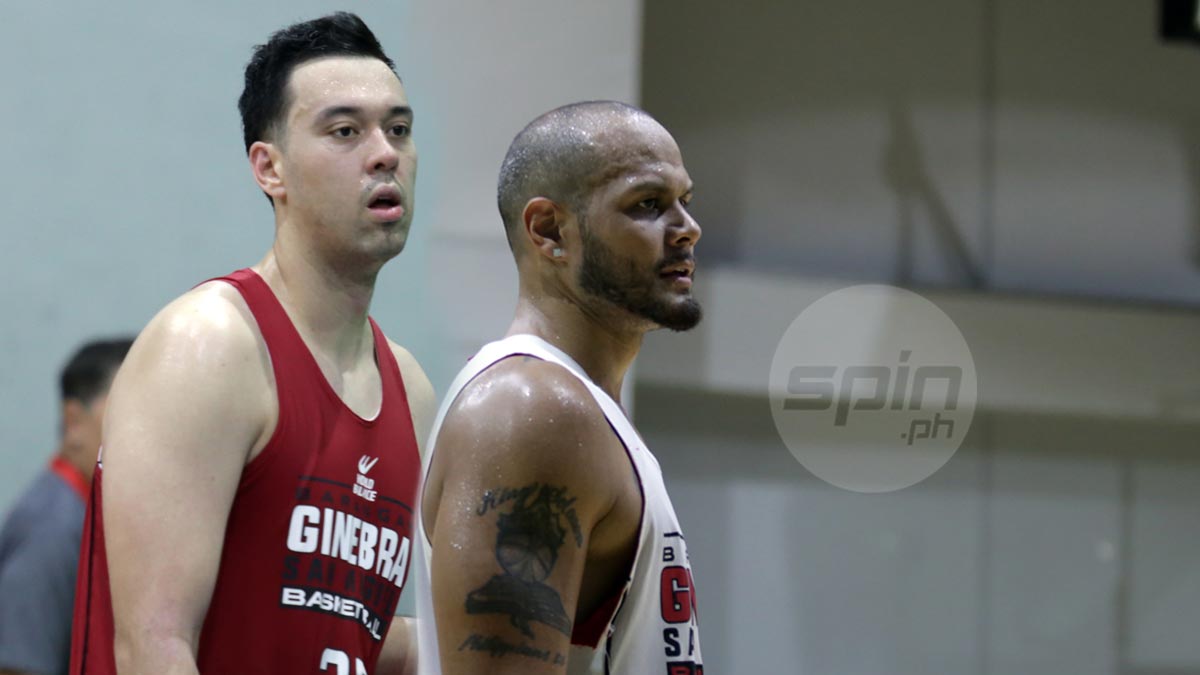 GREG Slaughter and Sol Mercado are expected to make their conferene debut for Barangay Ginebra when the Kings meet Magnolia in their rivalry match in the 2018 PBA Governors' Cup.
Slaughter and Mercado were in uniform when the Kings lost to Rain or Shine in their last outing last October 12 in Lucena City, but both didn't play despite having recovered from their injuries.
But Ginebra coach Tim Cone said Slaughter and Mercado will be able to play on Sunday against Magnolia at the Smart-Araneta Coliseum.
"I expect them to play without restrictions because they had a couple of weeks of practice," Cone told SPIN.ph following Saturday's practice in Pasig City.
Cone though said the 15-day break has allowed Slaughter and Mercado to have a lot of practice time prior to their comeback game.
"It gave Greg and Sol a chance to get into the swing of things. Hopefully, that will balance it out," said Cone.
Brownlee warns about danger of being No. 1 seed in playoffs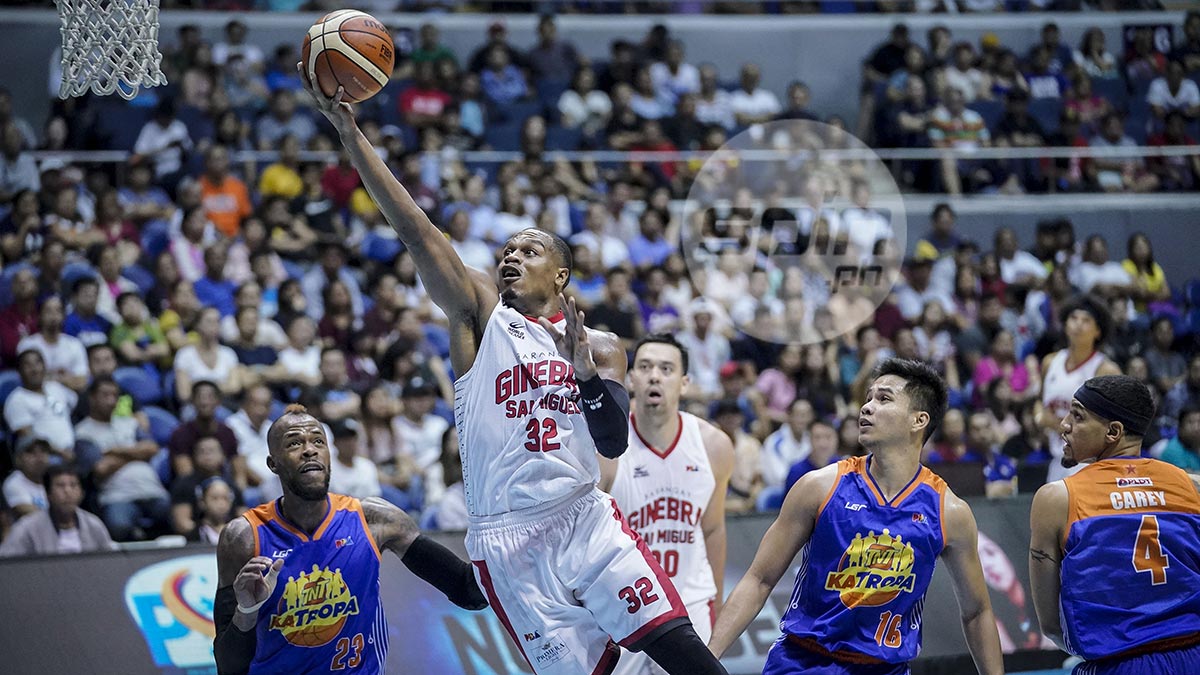 JUSTIN Brownlee expects Ginebra's bid for a third straight PBA Governors' Cup championship to be a lot harder than the first two.
"I'm not sure how different it will be. I just know that I'm sure it's going to be tough, even tougher than the previous two," Brownlee said after Ginebra wrapped up its eliminations campaign with a 112-93 win over TNT KaTropa.
The Gin Kings go to the playoffs as the top seeds with the loss of just two games in the conference, but Brownlee cautioned that the road will be tougher beginning with the quarterfinal against eighth seed NLEX.
For one, he expects Ginebra to have a big target on its back in the playoffs.
"The advantage the teams may have is that they've seen this team more. Even though I think we've gone better, teams definitely know what we're gonna do. Personally, they know each guys' strengths and weaknesses," said Brownlee.
Beloved Justin Brownlee is runaway winner of SPIN Readers' Choice award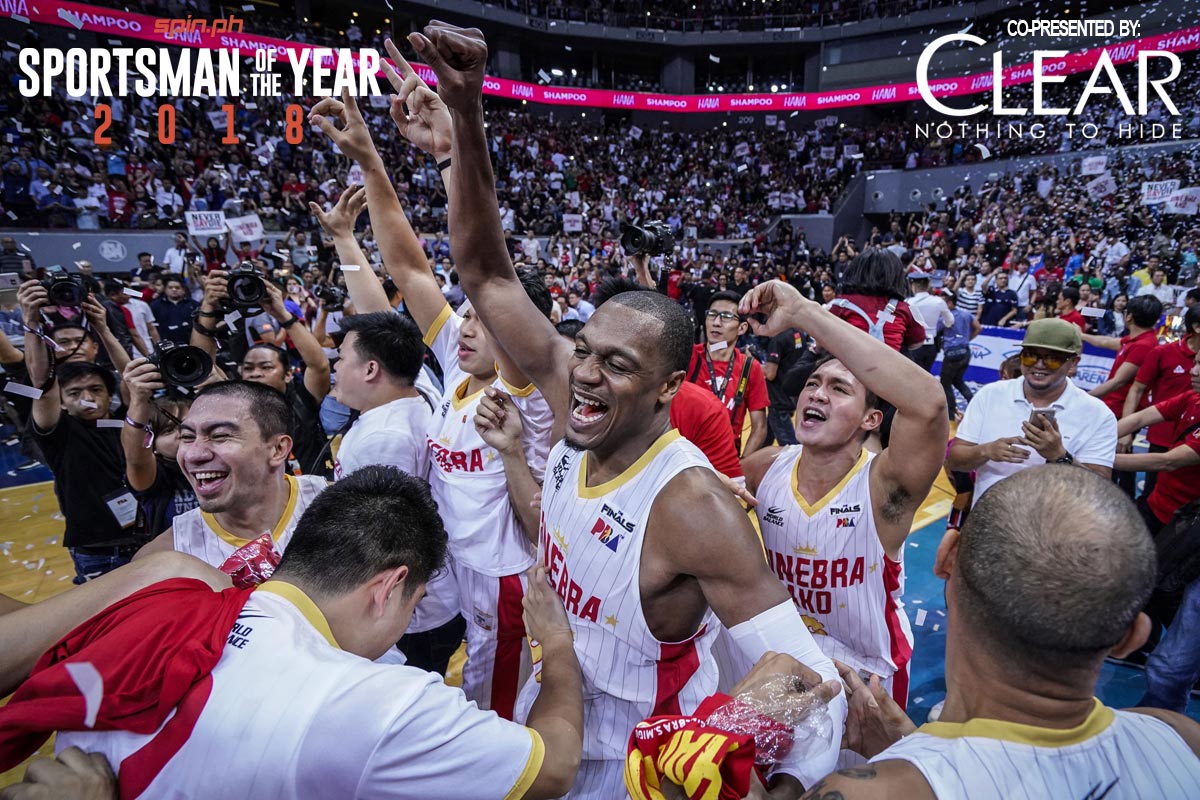 [Editor's note: We now present you the winner of our Readers' Choice award presented by Clear Men in the run-up to our announcement of the 2018 Sportsman of the Year]
TO say that Justin Brownlee fell in love with the Philippines is an understatement.
Left undrafted in the 2011 NBA Draft, the St. John's product had been bouncing around the globe from Italy to Mexico to France, before finding himself as a replacement import for Barangay Ginebra one game into the 2016 PBA Governors' Cup.
And it didn't take long for the American journeyman to finally find a place he can call home when he hit his version of "The Shot" that turned him into an instant Ginebra legend – thanks to that championship-clinching triple in Game Six of the finals that put an end to the Gin Kings' long title drought.
"Honestly, I don't want to play anywhere else besides the Philippines, especially with the fans, how they embrace me, how great of a team Ginebra is," Brownlee admitted after his first and career-defining conference with the Gin Kings. "Coach Tim (Cone) is probably the best coach I've ever played for especially professionally."
So much so that the do-it-all 6-foot-5 playmaker didn't want to pursue another shot at the NBA – unlike some PBA imports who make themselves look good for NBA scouts after putting up gaudy numbers in the Philippines.
"To be honest, I never really think about the NBA (now)," insisted Brownlee, who was good enough to play for the New York Knicks' summer league team. "Of course, that may be every child's dream and, of course, it was my dream as well to be able to play in the NBA. If I get the opportunity, it'll be a blessing. It's always been a dream of mine."
"But if not, I'd definitely love to come here as long as my career would let me," he added. "Playing here is probably the most fun I've ever had playing basketball."
And who wouldn't want to return to the Philippines when fans always welcome you with open arms - while you cap off each stop with a championship by leading the Gin Kings' to back-to-back Governors' Cup titles.
Brownlee turned it up a notch this year when he won not just one, but two championships in one go-around – one for the Gin Kings in a Commissioner's Cup dominated by 6-foot-10 imports, just monts after leading San Miguel-Alab Pilipinas to the Asean Basketball League crown together with Renaldo Balkman.
And what better way to show his love by taking the steps to become a naturalized Filipino citizen who plans to live in the country full-time - while giving Team Pilipinas another viable option in future tournaments.
So it's no surprise why avid SPIN.ph fans made Brownlee the runaway winner for the Readers' Choice award, besting college standouts Robert Bolick of San Beda and Lyceum's CJ Perez, his Cinderella team Alab Pilipinas, as well as the Philippine Azkals.
Aljon Mariano remains a Ka-Barangay, signs three-year deal with Ginebra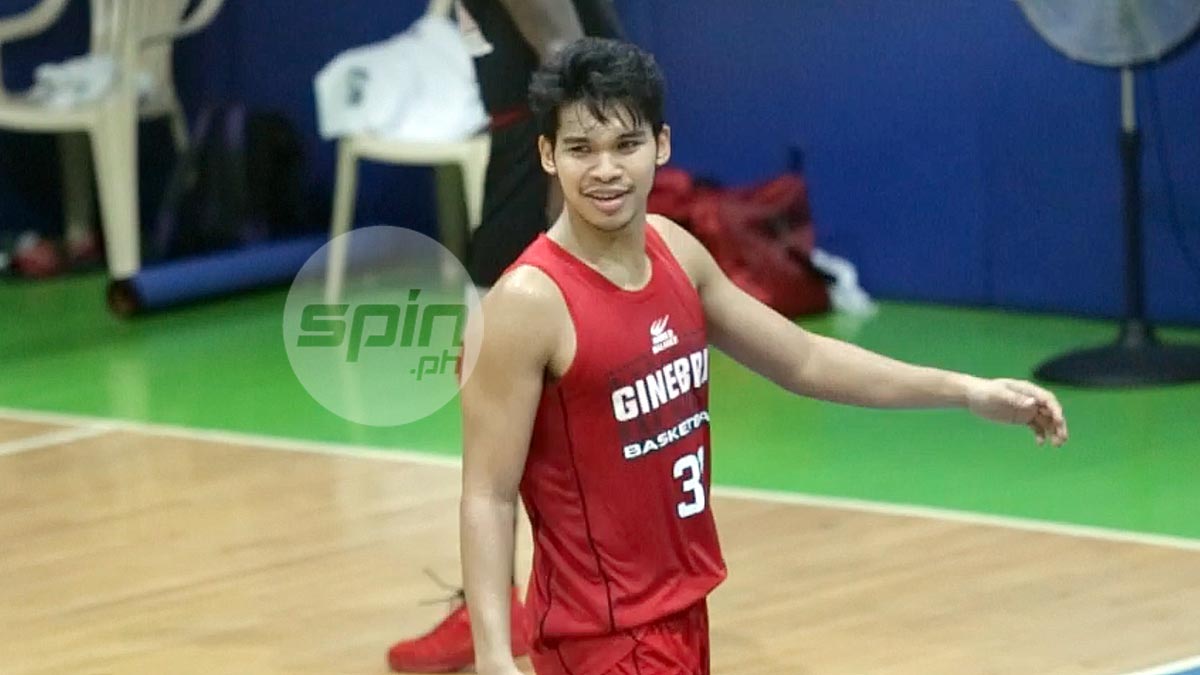 Aljon Mariano had just proven his worth with Barangay Ginebra.
The franchise deemed it best to retain the services of the 26-year-old forward after signing him recently to a fresh three-year deal.
Mariano played substantial minutes with the Kings during the PBA Governors Cup especially after stalwarts Joe Devance and Sol Mercado went down with injuries, even playing as part of coach Tim Cone's starting unit.
In the 11 games he played in the eliminations, Mariano, a product of University of Santo Tomas, averaged 8.7 points, 4.5 rebounds and 1.8 assists.